Droplet shaped experiments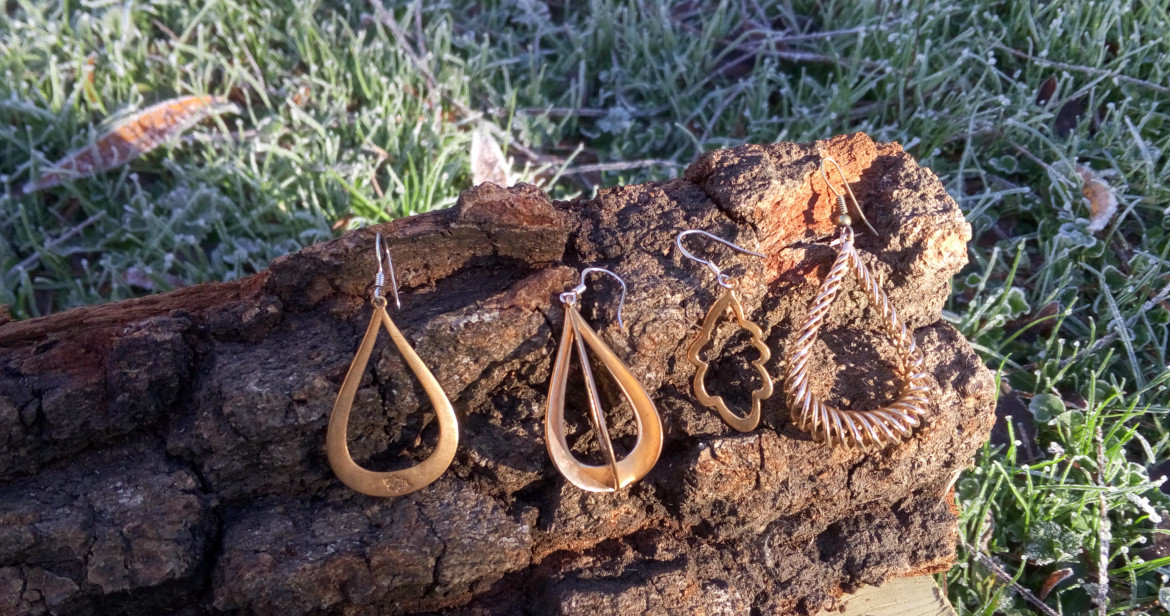 Experimentation with a droplet shape.
I gave my wife earrings as a gift. These were droplet shaped earrings. When she was wearing them, I thought the proportions where a bit off. So I wondered whether I could design them better, preferably based on a formula.
That was easy enough to find, so after some experimentation I made this initial version: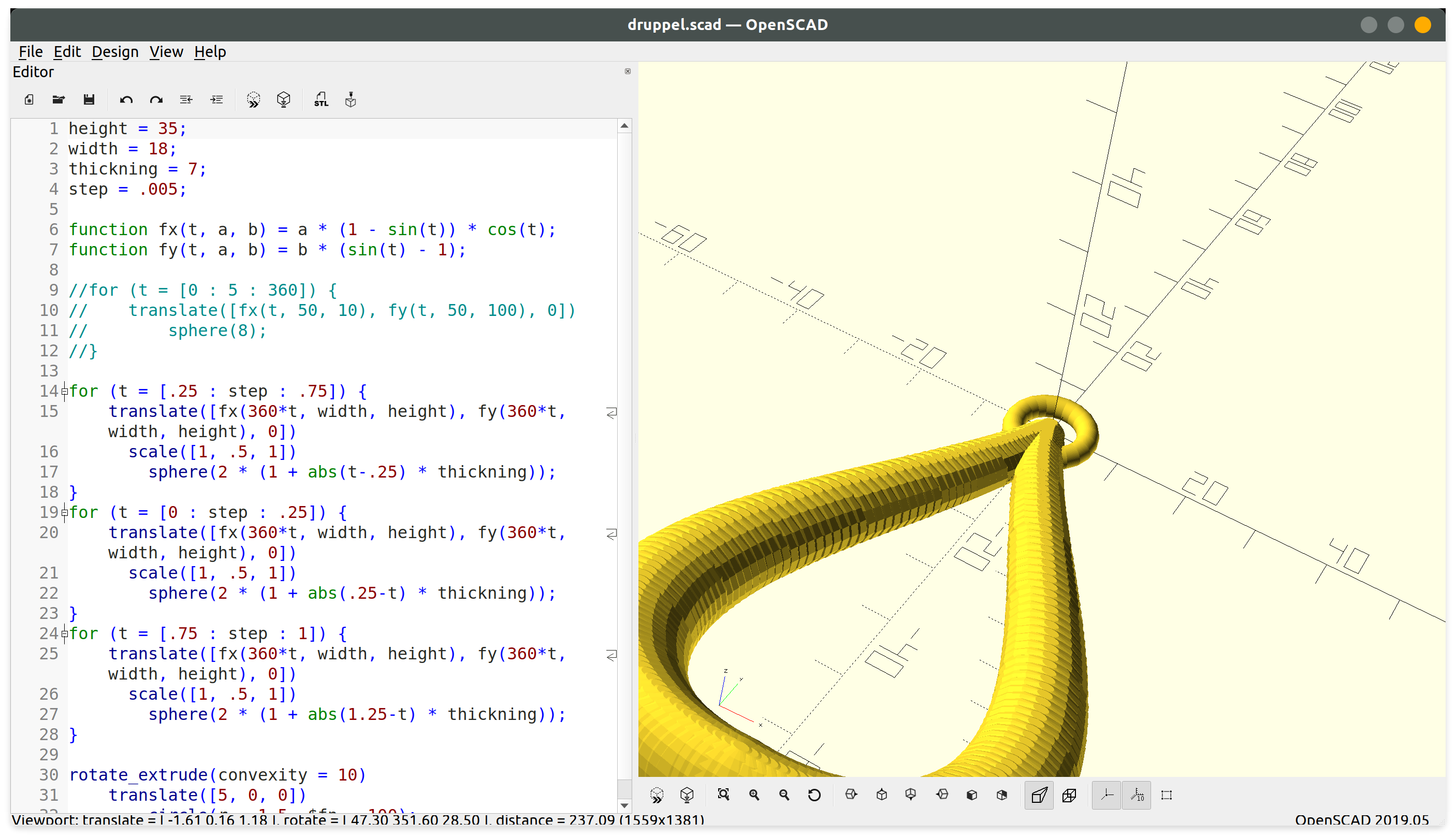 From that point I could experiment. The shape above was too bulky, so I made it flatter. I then build a variation with three flat droplets combined to rebuild the full droplet. In another variation the contours of the shape above are made from several wires woven together.

You can find our droplet shaped earrings here.
Comments
Leave your comment